Are you looking for a budget boiler or a Landlord? Looking for a quick efficient Boiler installation, with warranty and Free CO2 alarm?
Then LJM Gas Glasgow has put together the Bronze Boiler Installation Package just for you. Aimed primarily at the busy Landlord who needs to have their property up and running for the new tenants quickly. This is our most popular budget boiler installation package as used by Landlords across Glasgow.

What will I receive from the Bronze Boiler Installation Package?
We carry out an inspection of your current central heating system and then arrange a time when we can install your New Vokèra Boiler.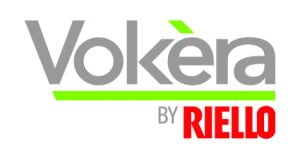 After draining the central heating system and disconnecting the pipework from the old boiler, we'll get to work installing the new boiler, connecting existing pipework and carrying out the gas safety checks.
The Central Heating system is then given a Chemical Flush to clear any further debris.
Once the boiler has been checked our Gas Safe Registered Engineer will check the radiators are heating evenly.
Finally, we will fit your Free CO2 alarm so that you and your family or new tenants can be safe.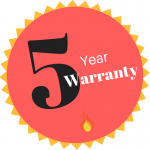 Our Engineer will talk you through your new boiler setup and what you need to be aware of to maintain it.
With our Bronze Boiler Installation Package, we will give a 5 Year Warranty on the Boiler and of course, our work is guaranteed, so you have peace of mind when choosing us to install or service your new boiler.
This is what you are getting with the Bronze Boiler Installation Package:
✅ New Vokèra Boiler
✅ Installation by Accredited Vokèra Installer
✅ CO2 Alarm
✅ Chemical Flush
✅ 5 Year Warranty
✅ Thermostat
✅ Instructions on use
Should you wish to have us back to carry our your new boiler servicing, you can schedule a yearly appointment, or if you are a Landlord, you can arrange to have us regularly service your property and issue you a Landlord CP12 certificate.
At the low cost of just £1200.00 + vat in a one-off payment, trouble-free and warranty inclusive. That is a great deal!
To get in touch for a free, no-obligation quote, phone or message us.