Our most popular Boiler Installation Package is the Silver Boiler Installation Package. With a 5-Year Warranty and a super-efficient Ideal Boiler that maximises your gas usage and returns savings to you day after day.
The homes and customers we visit always want two things from their boiler, 1) Peace of mind and 2) efficiency and that's why we wanted to meet you in a place where you can both have an affordable option of a new boiler and a system which works well to heat your water and home.

What do I get with the Silver Boiler Installation Package?
After your initial contact with us, we will visit your home and inspect your current system. We will then arrange a day suitable for you where we will install your new boiler.
We begin by draining your central heating system and disconnecting your old boiler from the pipework.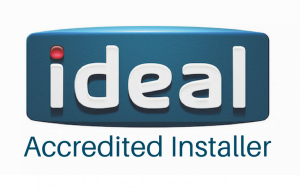 Once this has been done, we are ready to install your new Ideal boiler. Our experienced Gas Safe Registered engineer will then connect your system up and proceed to give it a chemical flush to ensure there is no debris that can cause it to work inefficiently or damage it.
A Filter Pack will be fitted onto the return pipe to pick up and small particles from your system to help maintain the boiler year upon year.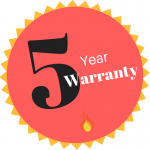 With the Silver Boiler Package, you get a 5-YEAR warranty, that should keep your mind at ease too.
Our LJM Gas Glasgow engineer will then check your central heating to make sure that it is heating evenly, and check the boiler to ensure there are no leaks, and it is running to its optimum state.
Here is all that you get with your New Boiler Installation:
✅ New Ideal Boiler
✅ Installation by an accredited Ideal Installer
✅ Filter Pack
✅ Chemical Pack
✅ 5-Year Warranty
✅ Instructions on use
This is our most popular package with a 5-Year warranty and wireless thermostat at £1350.00 + vat in a one-off payment. Nothing else to worry about.
Of course, our services are guaranteed to ensure that you, our customer, feels safe and secure in any work we undertake.
To get in touch for a free, no obligation quote, phone or message us.