Are you looking for a Boiler Installation Package which covers everything you need, has a wireless thermostat and an excellent 10-year warranty?
You have found the right place, with LJM Gas Glasgow. We offer a Gold Boiler InstallationPackage which has no monthly fees and no hidden costs.
Our Gold Boiler Installation Package is our Best Extended Value deal we offer, with the installation of a New Ideal Logic Max or Vaillant Ecofit boiler and a huge 10-year warranty, this is a deal that should not be missed.

What do I get with the gold boiler installation package?
After an initial inspection of your current boiler and central heating system, we discuss our findings with you and arrange a suitable day for us to visit your home to install your new boiler.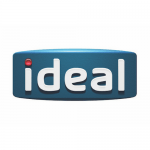 We will be there for a while so please plan to have some time available.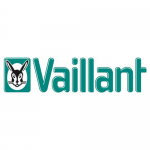 You will receive a brand New Ideal Logic Max or Vaillant Ecofit Boiler taking pride and place on your wall. A super-efficient boiler which maximises the most heat from your gas.
After the boiler installation, your radiators and central heating system will have a chemical flush to ensure that you have a healthy running system.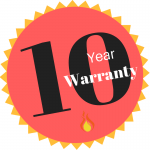 We will also fit our recommended Filter Pack onto your return water flow pipe so that normal particles and sludge is kept to a minimum and your new boiler is maintained for many years of service.
Now you are set up we will install your Wireless Thermostat that connects directly with your new boiler and your smartphone, so even when you are away you can control the heating in your home at a touch of a screen.
After setting up the boiler to our high Gas Safe Register standards and carry out our safety checks, inspecting your central heating system for even heat distribution.
When the boiler has been checked, the radiators are warming up and your system is purring away, ready for those lovely hot baths and warm winter evenings in, we will talk you through how the boiler works and what you need to do to maintain its optimal working.
Our engineer will talk you through our 10-YEAR Warranty leaving you with the peace of mind that LJM Gas Glasgow is there for you when you need us.
Then it's left to you to enjoy and keep warm.
Here is what you are receiving with the Gold Boiler Installation Package:
✅ New Ideal Logic Max/Vaillant Ecofit Boiler
✅ Installation by an Accredited Gas Safe Installer
✅ Filter Pack
✅ Chemical Flush
✅ Wireless Thermostat
✅ 10-Year Warranty
✅ Instructions on use
All this for one simple payment of £1850.00 + vat and that is you covered for 10 years. The savings from your gas usage alone will go a long way to the installation cost of a new boiler!
Our services are guaranteed to ensure that you, our customer, feels safe and secure in any work we undertake too.
To get in touch for a free, no-obligation quote, phone or message us.